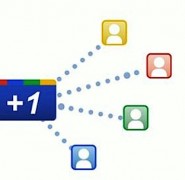 SOCIAL MEDIA
Google ofrece botón +1 para toda la web
Actualizado el 02 de junio del 2011
El día de ayer la red social Twitter lanzó su botón de «Follow» que aparecerá en cuanta web lo desee, y ya muchas empresas lo estaban mirando como algo positivo especialmente para conseguir más seguidores para sus marcas, artistas y demás.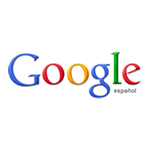 Pero el día de hoy, nos ha sorprendido la noticia de que Google ofrece botón +1 para toda la web. Como todos sabemos, desde siempre el buscador ha querido entrar en el campo de las redes sociales pero no ha tenido mucho éxito.
Este botón ya funcionaba desde marzo y sirve para hacer algunas recomendaciones a la hora de la búsqueda y anuncios de Google, pero desde el día de hoy cualquier webmaster podrá incluirlo en su web sin costo alguno, gracias a un sencillo procedimiento.
Por el momento el botón es visto en páginas como Reuters, TechCrunch, BestBuy, The Washington Post, O`Reilly, Add This, Mashable y The Huffington Post, entre otros.
Para ver los contactos, y las recomendaciones primero debemos estar logueados con una cuenta de Google para poder verlos. Sin duda cada día más el buscador va encontrando su camino hacia las redes sociales sin la necesidad de poseer una.
A continuación te dejamos un vídeo del nuevo botón «+1»
Más información: Nota de prensa de Google