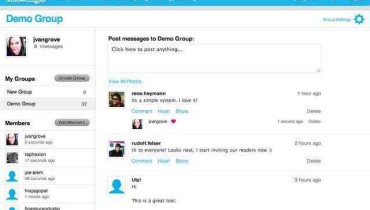 NOTICIAS
Publicar fotos privadas en The Fridge
Actualizado el 27 de noviembre del 2019
Fridge es un sitio social de grupos privados, para compartir fotos privadas que no se puede publicar en Facebook. La red privada promete ser similar a Facebook. Es decir, los usuarios de The Fridge pueden participar en actividades sociales.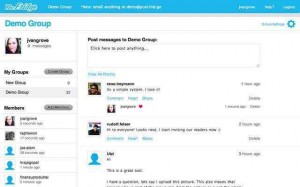 Si deseas compartir tus fotos picantes y atrevidas como las noches locas, fiestas, parrandas y otros que no se pueden publicar en Facebook, Fridge es la nueva opción.
Puedes crear tu grupo privado en The Fridge y publicar tus fotos privadas, invitando a tus amigos a participar en las actividades sociales como una red familiar: crear tu perfil público, publicar fotos, realiza comentarios, corazón (conocido como Like), actualizaciones de correos, todo dentro de los grupos privados que se has creado o has sido invitado.
Si deseas conocer a otros usuarios, la única forma será a través de grupos mixtos. Además, la noción de relaciones explícitas amigo no existe – no hay necesidad de que las solicitudes de amistad – y la comunicación es uno-a-muchos a través de grupos.
¿Cómo crear mi grupo?
Sólo tienes que registrarte con una dirección de correo electrónico, escriba un nombre de grupo, compartir la URL privada del grupo con sus amigos, esta será su manera de relacionarse con grupos pequeños de amigos.
Bueno amigos entonces a esconder esas fotos bochornosas, picantes, atrevidas y pícaras en la nevera o en el The Fridge.