NOTICIAS
Más presupuesto para publicidad en videos online en 2012
Actualizado el 27 de noviembre del 2019
El 2012 será un buen año para la publicidad en línea, especialmente para los videos. Los anunciantes que ya han invertido en esta modalidad publicitaria, han expresado su disposición de volver a invertir incluso más el próximo año.
Los presupuestos de los anunciantes podrían crecer hasta un 47% más en 2012, según el informe anual "Video State of the Industry Survey" de Adap.tv y Digiday. Y mejores noticias aún les esperan a los productores y editores de la publicidad en videos online, ya que el 84% de los anunciantes que no compraron este tipo de anuncios, señalan que van a incluir el vídeo digital en sus campañas.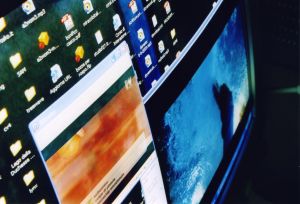 Sin embargo las buenas noticias para unos, no lo son tanto para otros. Los anunciantes no dedicarán más dinero a sus presupuestos generales de publicidad, solo reorientarán el gasto dirigiéndolo hacia los videos en línea. Es decir, habrá menos inversión en publicidad impresa y anuncios gráficos. Solo la publicidad televisiva se mantiene fija, ya que los anuncios en videos online se consideran complementarios y no su reemplazo.
Otras conclusiones importantes del estudio señalan que crear compromiso de marca es uno de los objetivos principales en las campañas de vídeos en línea, y la mayor parte de los gastos totales se invierten en anuncios para iPad.
En la web: