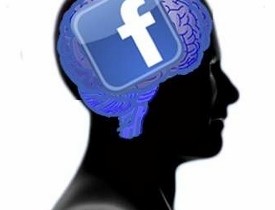 NOTICIAS
Los temas más populares en Facebook en 2011
Actualizado el 27 de noviembre del 2019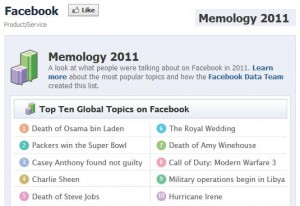 ¿De qué habló todo el mundo este 2011? Al igual que Twitter publicó las tendencias globales de este año, Facebook también nos presenta los temas que fueron más importantes para todo el mundo y que se hicieron presentes en las actualizaciones de estado de sus 800 millones de usuarios.
"Memology 2011" es un informe anual de la red social que nos revela los temas más populares y las tendencias culturales que nacen en Facebook. Descubre cuáles fueron los temas que más impactaron en las noticias, en la música, el cine, la televisión y los deportes.
Top 10 temas más populares en todo el mundo
Muerte de Osama Bin Laden
Los Green Bay Packers ganan la Super Bowl
El caso de Casey Anthony encontrada no culpable
Charlie Sheen
Muerte de Steve Jobs
La Boda Real
Muerte de Amy Winehouse
Call of Duty: Modern Warfare 3 (videojuego)
Inicio de operaciones militares en Libia
Huracán Irene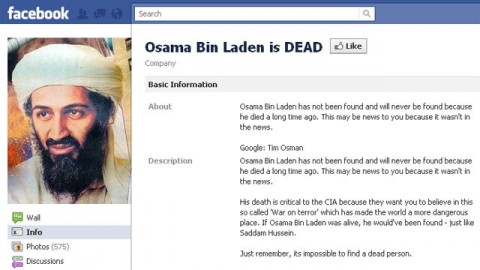 Top 10 temas más populares en España
Indignados
Pepinos
Privacvidad
Amy Winehouse
20n
Hackers
Anonymous
Democracia
Blackberry
Impuesto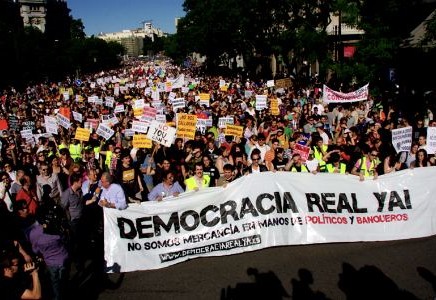 Noticias más compartidas
Fotos de satélite de Japón, antes y después del terremoto y el tsunami (New York Times)
Lo que los profesores realmente quieren decir a los padres (CNN)
No, tu signo del zodiaco no ha cambiado (CNN)
Padres, no vistan a sus hijas como vampiresas (CNN)
Video: Padre e hija bailan en la boda de esta (Yahoo)
En el funeral de un marine, perro llora la muerte de su dueño muerto en Afganistán (Yahoo)
Se volverá loco cuando vea el nuevo Facebook (CNN)
Un Perro en Japón se mantiene al lado de su amigo enfermo que yace entre los escombros (Yahoo)
Un cocodrilo gigante es capturado vivo en Filipinas (Yahoo)
Nuevas fechas para los signos del Zodiaco: Ofiuco, el signo 13? (The Huffington Post)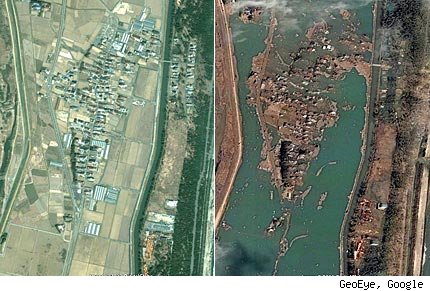 Películas
Harry Potter
The Twilight Saga
Toy Story
Avatar
Jackass
Shrek
Saw
Piratas del Caribe
Rápidos y Furiosos
Titanic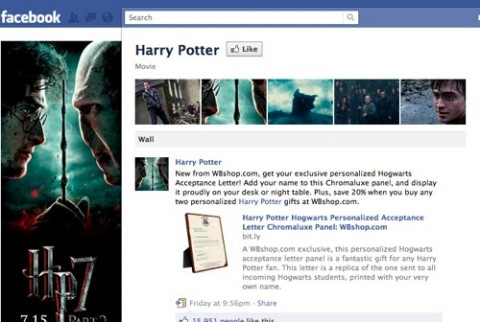 Programas tv
House
Two and Half Men
Los Simpsons
Family Guy
South Park
Grey's Anatomy
Bob Esponja
CSI Miami
iCarly
The Bing Bang Theory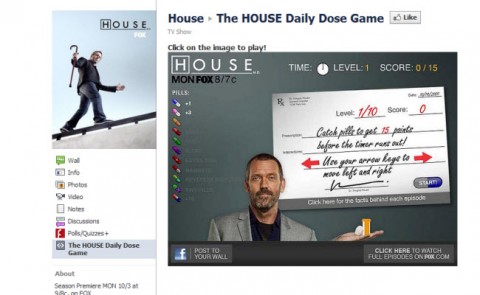 Personajes de ficción
Dr. House
Dory
Patricio Estrella
Mr. Bean
Upin & Ipin
Bob Esponja
Mario
Doraemon
Ari Gold
Sue Sylvester
Músicos
Rihanna
Bob Marley
Avril Lavigne
David Gueta
Enrique Iglesias
Usher
Lady Gaga
Metallica
Green Day
Black Eyed Peas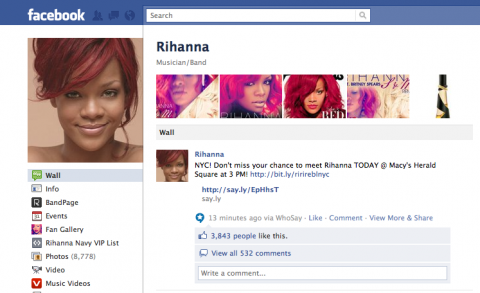 Actores y celebridades de la TV
Megan Fox
Vin Diesel
Adam Sandler
Selena Gómez
Will Smith
Taylor Lautner
Jackie Chan
Ashley Tisdale
DJ Pauly D
Kim Kardashian
Canciones más escuchadas
We Found Love – Rihanna and Calvin Harris
Last Friday Night (T.G.I.F.) – Katy Perry
Titanium – David Guetta and Sia
First of the Year – Skrillex
Scary Monsters and Nice Sprites – Skrillex
Without You – David Guetta and Usher
Stereo Hearts – Gym Class Heroes featuring Adam Levine
Pumped Up Kicks – Foster the People
Someone Like You – Adele
Deportistas
John Cena
Ricardo Kaka
David Beckham
Michael Jordan
Sachin Tendulkar
Andrés Iniesta
Kobe Bryant
Cesc Fabregas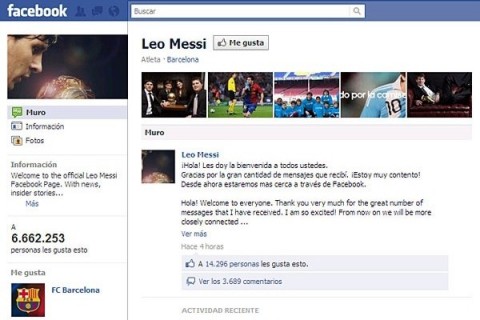 Curiosidades
El 2010 llamó la atención que las siglas "HMU" ocuparan el primer puesto entre los temas más comentados en los estados de Facebook. Miles de jóvenes lo usaron para pedir a sus amigos salir a pasar el rato. "HMU" es la forma abreviada de "hit me up", que se traduce como "llámame".
Este año se usaron mucho dos acrónimos: «LMS» (Like my status), que es la abreviatura de «al igual que mi estado», y «TBH» (To be honest), abreviatura de "para ser honesto".
En la web:

Facebook Memelogy 2011
Facebook Blog