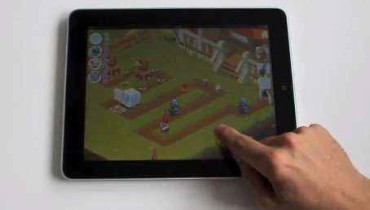 NOTICIAS
Walt Disney compró Rocket Pack para desarrollar juegos en HTML5
Actualizado el 27 de noviembre del 2019
La famosa compañía Walt Disney acaba de agregar a su larga lista de adquisiciones una solución de juegos, integrada de plugins libres para su navegación en la red, denominado "Rocket Pack".
» The Walt Disney Company ha adquirido Rocketpack, una solución integrada para el plugin de desarrollo de juegos", confirmó hace poco un Portavoz de Walt Disney.
Asimismo, el representante de este gigante del mercado cinematográfico dijo que el acuerdo de fusión entre las empresas hace que Rocketpack sea una propiedad subsidiaria de The Walt Disney en la presentación de informes de Disney Interactive Media Group (DIMG).
Rocket Pack con sede en Helsinki, Finlandia, es un desarrollador de juegos que se puede ejecutar en todas partes sin plugins o instalaciones. Es decir, los juegos son editados en tiempo real en cualquier navegador.
El monto de la adquisición aún no se ha hecho público, sin embargo, una fuente cercana a la compañía dijo a Techcruch que la adquisición se dio entre $ 10 millones y US $ 20 millones.
Pronto tendremos noticias acerca de qué tal le fue a Walt Disney en esta nueva aventura, por ahora los dejamos con este video introductorio del producto: