TWITTER
30 impresionantes fotos de portada en Twitter que te inspirarán para crear la tuya
Actualizado el 25 de marzo del 2015
Aceptémoslo, se nos hace muy difícil escoger una portada para nuestro perfil de Twitter. Y esto no solo se debe al tamaño y resolución de la imagen, sino también al diseño que llevará, pues tenemos que recordar que esta imagen representará nuestra personalidad. Además, recuerda que la portada es uno de los factores importantes para el éxito  en Twitter.
Como sabemos cuán importante es una imagen de portada, aquí te mostraremos múltiples ejemplos de impecables y creativas portadas para que aprendas a elegir cuál sería la ideal para tu perfil en Twitter.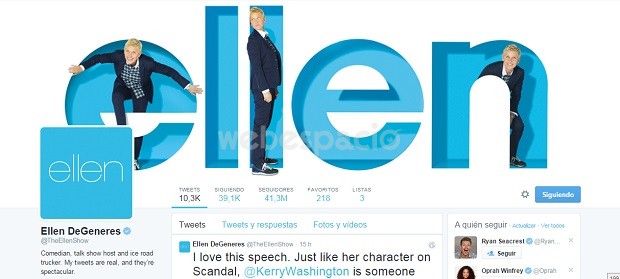 Excelentes ejemplos de portadas en Twitter
En esta parte te mostraremos qué es lo que han hecho diversas personas y negocios para impactar a sus seguidores a través de sus fotos de portada.
1.  The Crazy Ones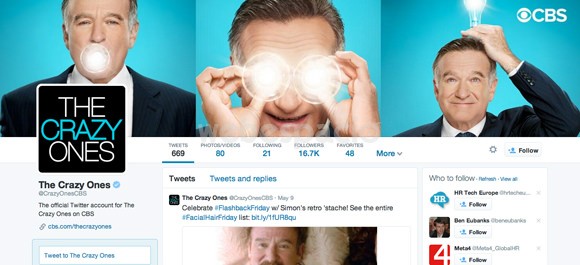 2. Design Milk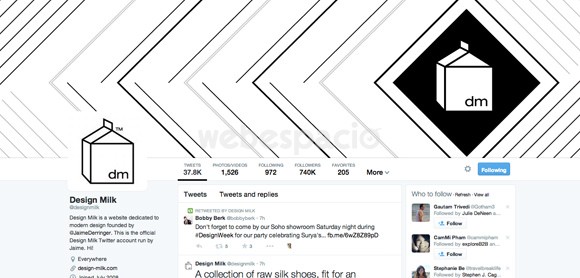 3. Audra Wilke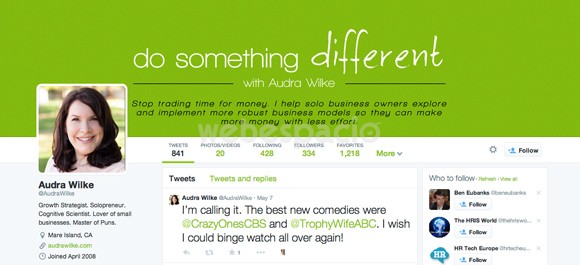 4. Bryan McGill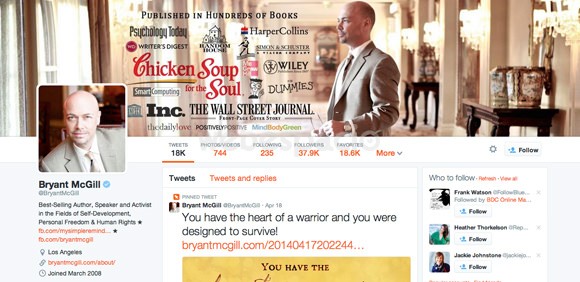 4. Kate | 17th Avenue

5. FREEYORK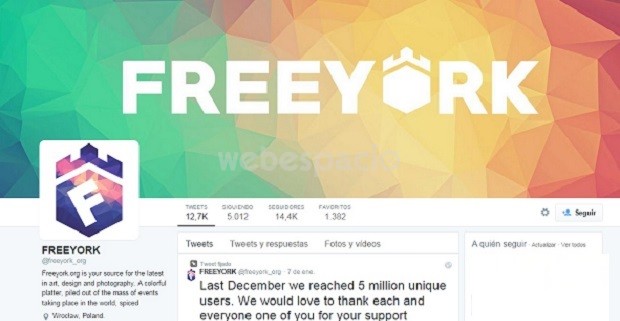 6. Knotch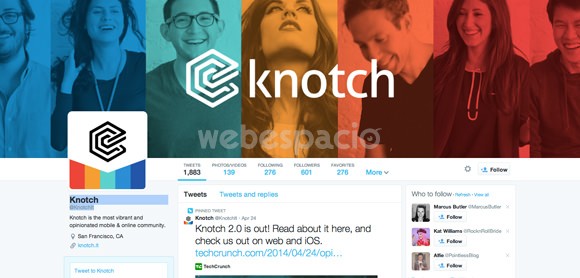 7. Ismael Cala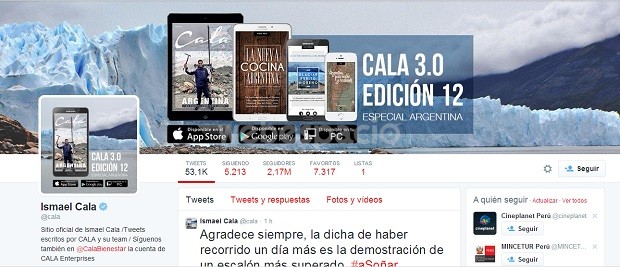 8. Julian Apostol

9. Signature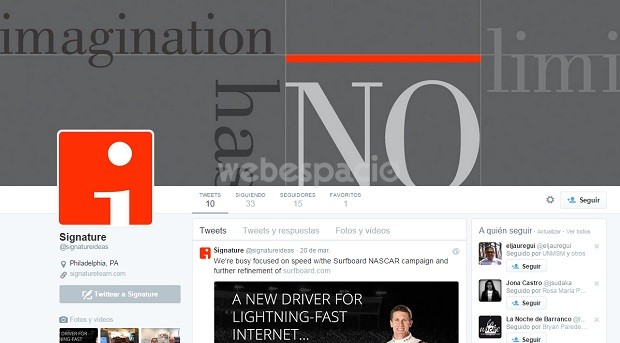 10. I Quit Sugar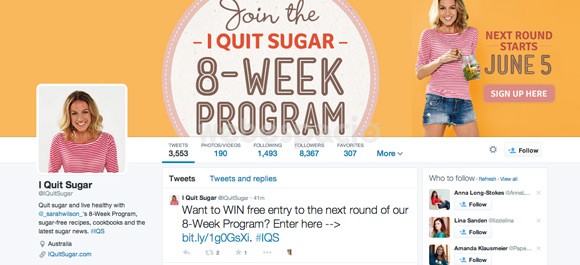 11. Rebecca Weller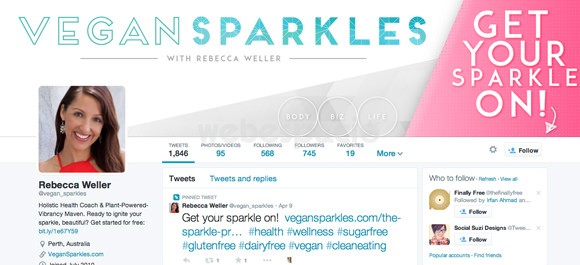 12. Zondervan Publishers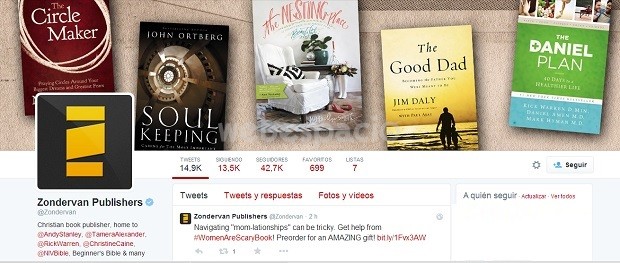 13. Stefani Harris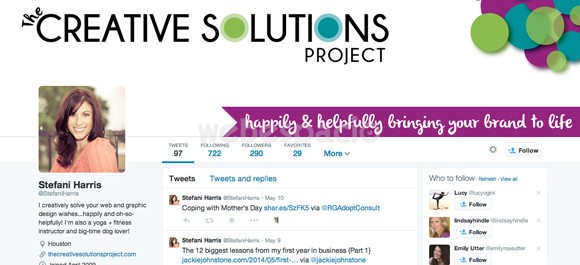 14. Wonder Forest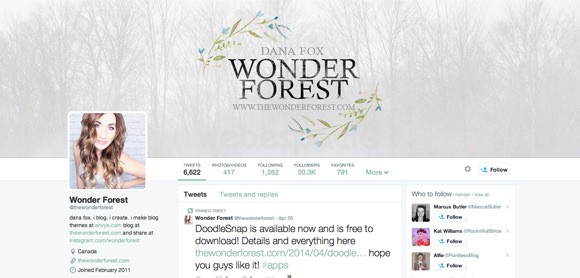 15. Amanda Krill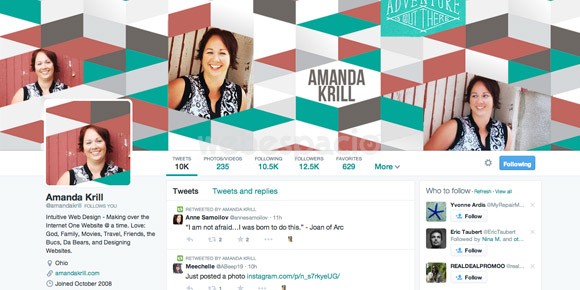 16. Jody Hedlund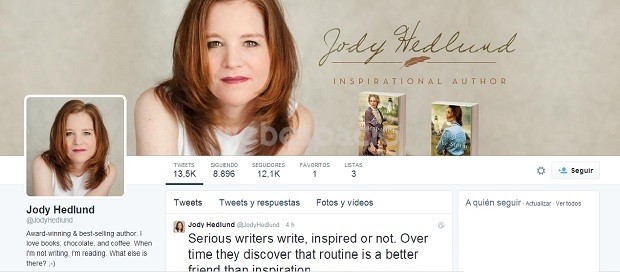 17. PrettyDarnCuteDesign

18. TheIdeaCenterMDC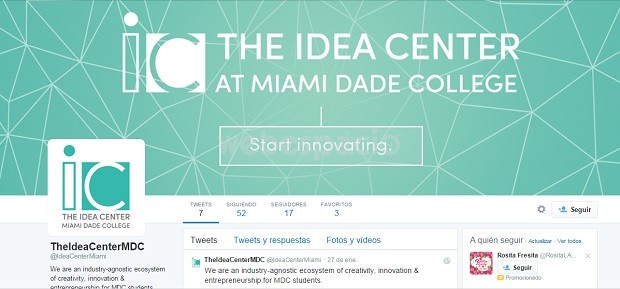 19. Angélica Fuentes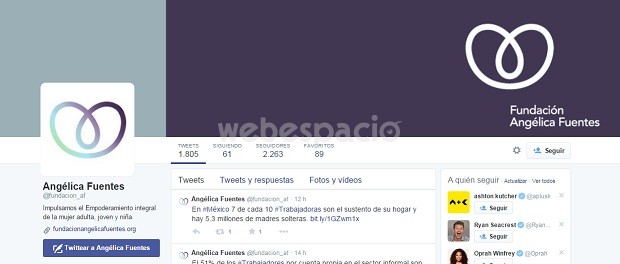 20. Enrique de la Madrid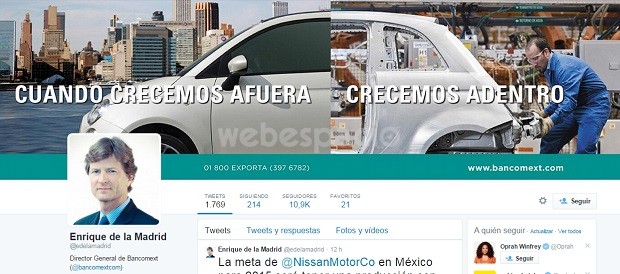 21. The Beautiful Meme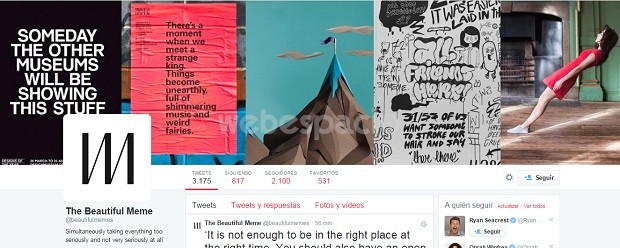 22. Emma Gannon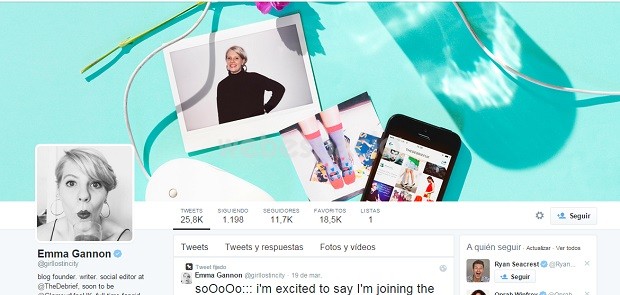 23. Jason Wrobel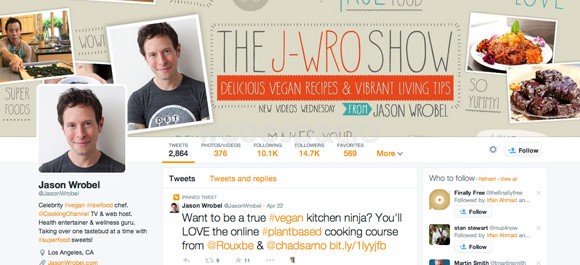 24. Smashing Magazine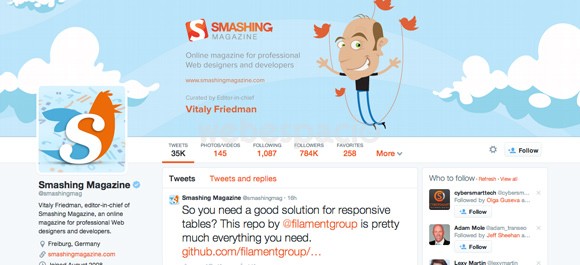 25. John Lee Dumas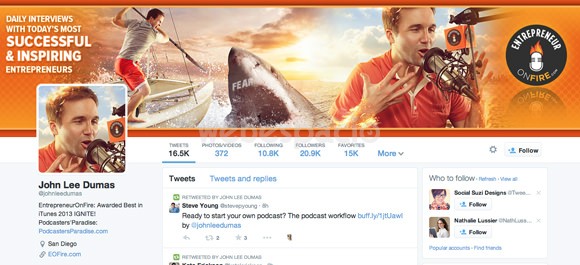 26. Lindsey Lang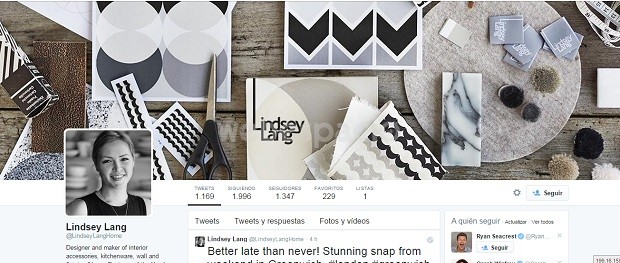 27. MuseumWeek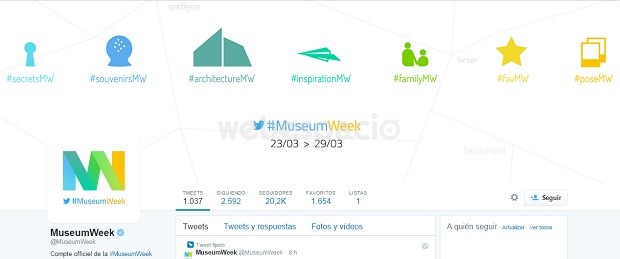 28. Ellen DeGeneres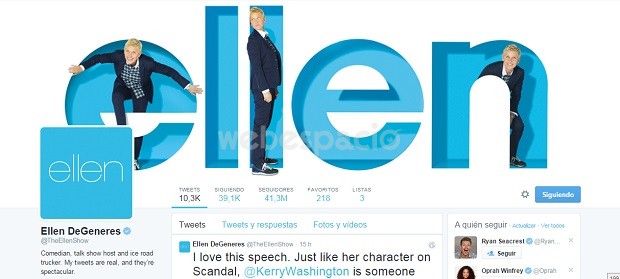 29. Basic Invite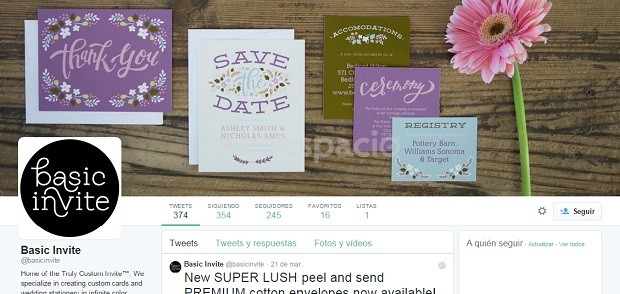 30. Andy Cohen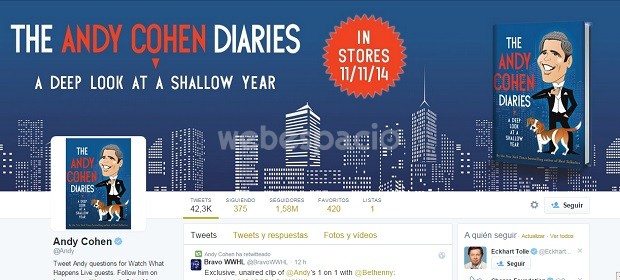 Conclusión
Encontrar una imagen adecuada para nuestro perfil de Twitter no es difícil, pero debemos expresar en ella lo que queremos mostrar a nuestros seguidores. Esperamos que estos ejemplos hayan despertado tu lado creativo. ¿Conoces más portadas espectaculares?