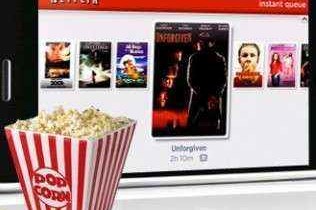 ENTRETENIMIENTO
Netflix podría convertirse en canal «premium» por Internet
Actualizado el 22 de marzo del 2011
Netflix, el servicio de distribución de vídeos mediante correo y streaming en Internet, ha dado un giro en su estrategia de contenidos. La empresa ha confirmado su intención de pagar por la exclusiva de «House of Cards», la nueva producción de David Fincher.
Netflix quiere comprar los derechos que le permitan ser los primeros en transmitir «House of Cards», el show protagonizado por Kevin Spacey. Un cambio que apuesta por contenidos frescos y exclusivos, frente a sus habituales ofertas de «segunda mano», ya estrenados en cine y televisión.

Algunos analistas creen que esta nueva apuesta puede ir más allá que una simple estrategia. Si el negocio funciona y nuevos usuarios se suscriben con la promesa de contenidos exclusivos, más contratos podrían firmarse.
Netflix se convertiría en algo parecido a un canal premium para cable, pero mucho más barato y con distribución por Internet.
¿Netflix será capaz de competir con el tradicional servicio de televisión por cable? Quizá hace unos años era impensable sustituir la televisión de paga por la suscripción a contenidos por correo electrónico, pero hoy ya es realidad en varios países.
Además de Estados Unidos, en donde tiene alrededor de veinte millones de clientes, está presente en Canadá y tiene planes de expandirse a otros mercados como el europeo, latinoamericano y asiático.