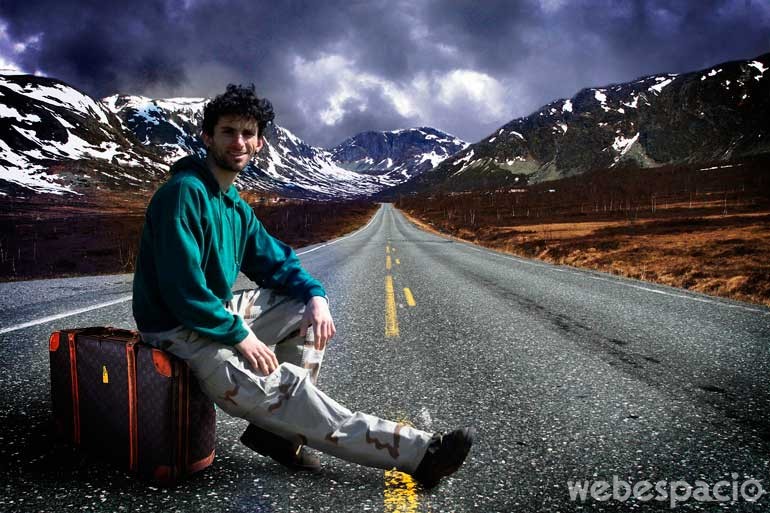 Muchas veces son las películas que hemos visto las que nos motivan a viajar hacia cierto destino. Ya sea por la belleza del paisaje o por el deseo de aventura que tengamos en nuestros corazones. De todas maneras nunca está de más que nos escapemos de la monotonía de nuestra vida, y comprar unos boletos de viaje para irnos a disfrutar.
Ahora te hemos traído un listado de películas que te inspirarán a viajar a bellos parajes y ciudades que te envolverán mágicamente. Déjate sorprender por estos paisajes y ya ve reservando tus boletos! Recuerda que así viajes solo o con compañía lo mejor es disfrutar de un buen momento de aventura.
1. Bajo el Sol de la Toscana
2. Slumdog Millionaire
3. Diarios de motocicleta
4. Butch Cassidy and the Sundance Kid
5. Vacaciones en Roma
6. Thelma & Louise
7. Dentro de lo salvaje
8. Señor de los anillos: La comunidad del anillo
9. Casino Royale
10. Indochine
https://youtu.be/8xJQPuY3G7k
11. Atrápame si puedes
12. Siete años en el Tíbet
13. El talento de Mr. Ripley
14. La playa
15. El sonido de la música
16. Salvaje
17. El interminable verano
18. Vicky Cristina Barcelona
19. Easy Rider
20. Los descendientes
21. Fuera de Africa
22. Medianoche en París
23. La pesca de salmón en Yemen
24. Manhattan
25. Piratas del Caribe
26. Y tu mamá también
27. Viaje a Darjeeling
28. Amélie
29. Doctor Zhivago
30.Casa de locos
Si deseas leer más artículos parecidos a 30 películas que serán tu inspiración para comenzar a viajar por el mundo, te recomendamos que visites nuestra categoría de Viajes y Turismo.