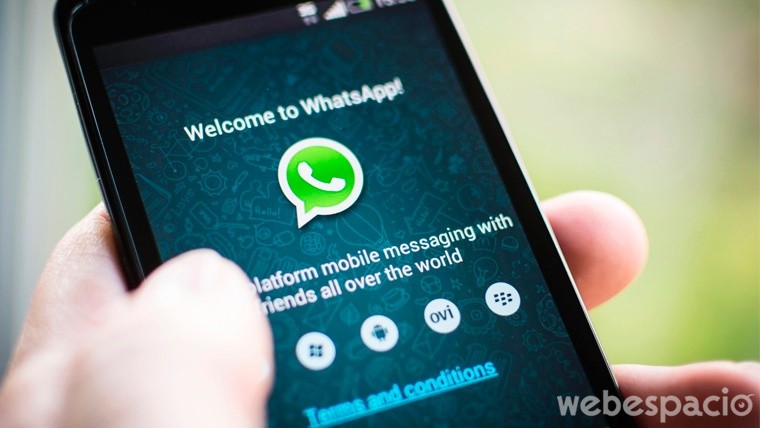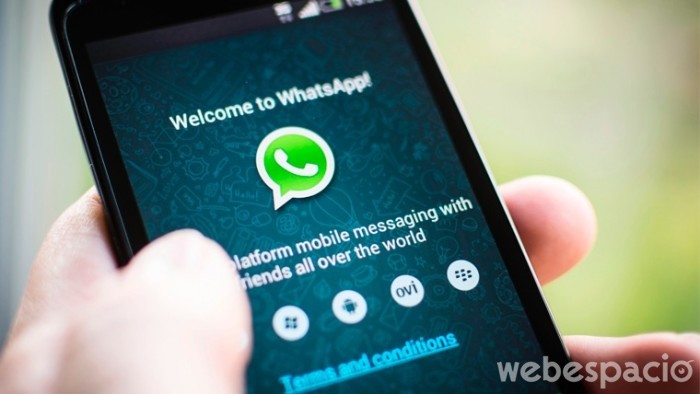 Si eres una de las personas que pasa más tiempo en Whatsapp que en otro servicio de mensajería y quieres mostrar tu originalidad, te dejamos una lista de los estados más creativos para que puedas sacarle provecho a las actualizaciones de estado.
1. Aburrido de mantener cualquier estado (cuando no tienes nada más que poner)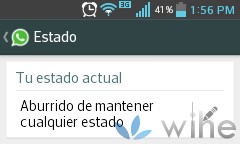 2. La vida era mucho más fácil cuando Apple y Blackberry eran solo frutas (crisis existencialista)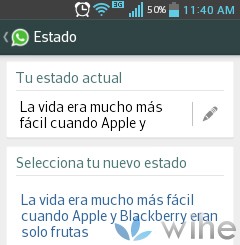 3. La vida es demasiado corta como para actualizar mi estado (el que siempre está apurado)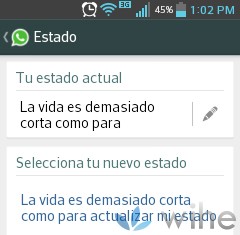 4. ¡Bazzinga! (para los amantes de la famosa serie The Bing Bang Theory)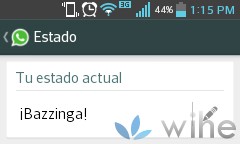 5. Desde 1992 (orgullo ante todo)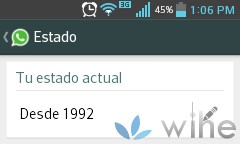 6. Vendido a Facebook (recordemos que Marck Zuckenberg ya compró esta aplicación)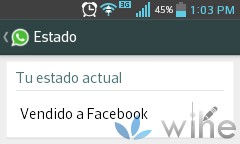 7. Hey there, I'm using mi fridge (para los que aman la comida y el Whatsapp)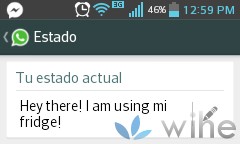 8. 370HSSV0773H (léanlo de cabeza)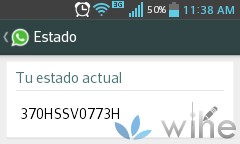 9. Error 404: Status not found (un clásico)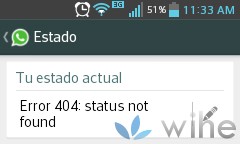 10. escribiendo … (y así todos esperarán tu mensaje)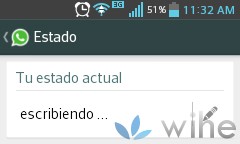 11. Anuncie aquí (para los que utilizan sus estados como espacios publicitarios)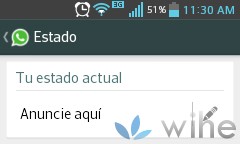 12. No Whatsapp, solo llamadas (los que realmente quieren escuchar voces y no leer mensajes)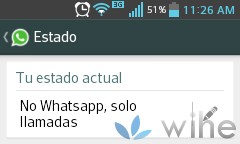 13. Los primeros 5 días después del fin de semana siempre son los más difíciles (para los que viven sabatinamente)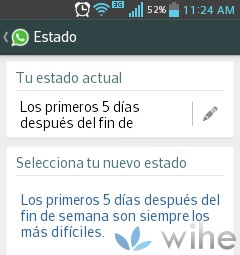 14. No dejes que los muggles te depriman (para los fans de Harry Potter)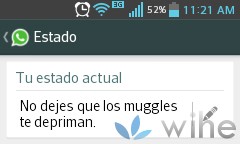 15. Las rosas son rojas, el cielo es azul … y un vodka es más barato que una cena para dos (por si has tenido alguna decepción amorosa)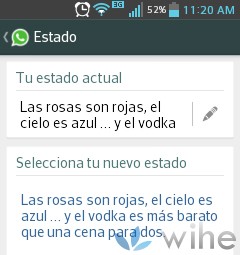 16. Mi 'última vez hoy a las' fue para comprobar su 'última vez hoy a las (para los que verifican las últimas conexiones)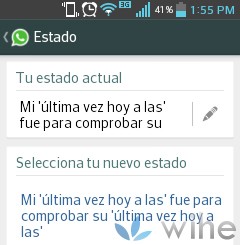 17. Here there! Whatsapp is using me (un original cambio de palabras)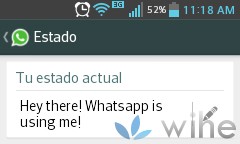 18. La probabilidad de que esté disponible depende de la frecuencia con la que me escribas (un tanto meloso pero creativo)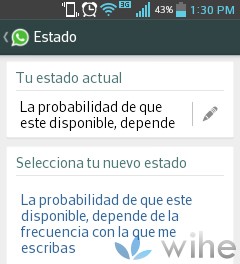 19. Hodor Hodor Hodor (solo lo entenderá los fans de Games of Trones)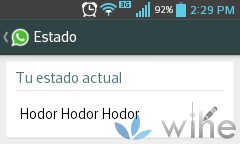 20. Ocupada, escribiendo para Wihe (aplíquese para cualquier tipo de trabajo)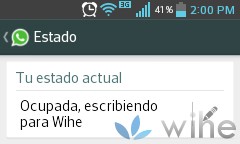 Si deseas leer más artículos parecidos a 20 creativos estados para WhatsApp, te recomendamos que visites nuestra categoría de iOS.