Reproducir archivos en formato MKV es fácil. Lo único que necesitas es tener instalado en tu computadora un reproductor que soporte el formato Matroska. Te contamos que para todo sistema operativo existen varios programas que permiten esta acción. Por ejemplo para el Imac OSX tenemos el VCL, que incorpora el formato MKV desde la versión 0.9.2, también tenemos el MPlayer y Perian desde la versión 1.0. También tenemos el software de DivX Plus para Windows o DivX 7 para Mac.
Además el archivo de video se puede reproducir en cualquier computadora o dispositivo móvil, que tenga instalado el reproductor que soporte el formato Matroska.
¿Cómo reproducir videos de formato MKV en DivX?
Existen muchos programas para reproducir videos de formatos MKV, pero entre los mas conocidos encontramos al reproductor DivX, que ha incluido el formato MKV para reproducir videos en alta resolución (HD). Veamos algunos pasos que debemos seguir:
Paso1: Verificar si tienes el reproductor DivX, sino lo tienes dirígete a divx.com para realizar la descarga gratuita del programa.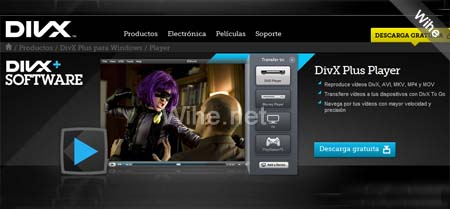 Paso2: Una vez que hayas instalado el programa, hacer click en el icono del DivX. Luego ir al menú del reproductor, hacer clic en archivo y seleccionar «abrir video» para reproducirlo.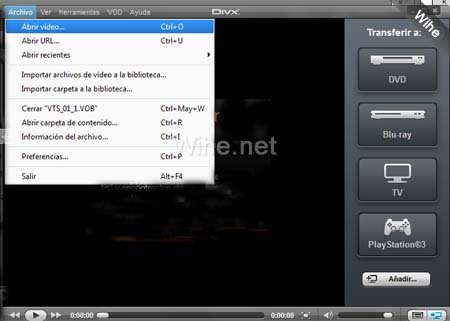 Paso3: Elige el video de formato MKV y empieza a disfrutar de tus películas con imágenes y sonidos de calidad. No es formidable!!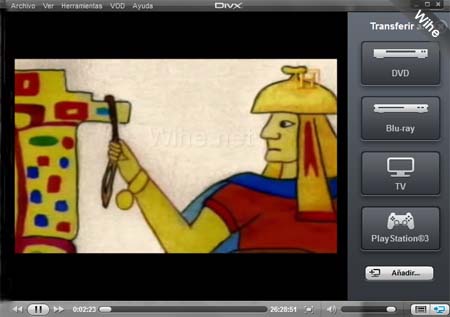 Lista de programas que soportan formato MKV
Kaffeine
VLC Media Player.
ALShow
Avidemux
BS.Player
Chameleo
The Core Media Player
DivX
The Core Pocket Media Player
foobar2000 (v0.9.6)
GOM Player (Hace que el audio suene lento, con códec opcional reproduce perfecto)
Reproductores basados en Gstreamer – (Tótem, etc.)
HandBrake
jetAudio
Kaffeine
The KMPlayer
Media Player Classic
Media Player Classic – Home Cinema
MediaPortal7
Mezzmo Media Player
MPlayer
MythTV
Perian Plugin de Quicktime para Mac OS X8
SubEdit-Player
Xilisoft
Target Longlife Media Player
Tótem Movie Player
VirtualDubMod
VLC media player
VSO Software
Vuze Media Player
Winamp
xine
Zoom Player
plexapp
XBMC
Boxee
iVerio Software
Espero les haya gustado la nota que Wihe preparo para ustedes.
Si deseas leer más artículos parecidos a Reproducir el formato MKV, te recomendamos que visites nuestra categoría de Windows.