CELEBRACIONES
5 sitios dónde encontrar canciones de Navidad
Actualizado el 20 de enero del 2017
La navidad es la epoca del año, donde todo el mundo esta inculcando el espíritu navideño y todos buscan canciones de navidad para vivir el espíritu navideño o simplemente para poner como fondo musical en esa noche de paz y alegría.
Pensando en ti, te brindamos 5 sitios donde encontrar canciones de navidad.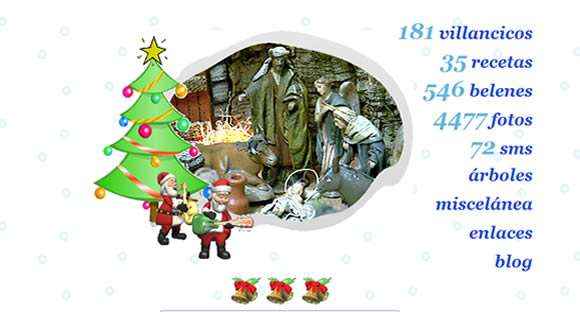 ¿Qué vas a encontrar en este artículo?
Catholic

Este sitio ha preparado una sección especial de Villancicos de navidad, para que te animes a cantar con la familia y amigos.
Visitar →
Xmas Fun


En este sitio encontrarás una cantidad considerable de canciones de Navidad.
Visitar →
Kididdles

Este sitio te proporciona divertidos villancincos y cuenta con un buscador de canciones, el cual te ayudará a buscar la canción que desees.
Visitar →
The North Pole

La navidad es una de las fiestas mas alegres del mundo,esta asociado a una cantidad inmensa de canciones de todo tipo y de todos los géneros musicales. Debido a esto The North Pole te brinda una lista donde podrás encontrar canciones de navidad y villancicos.
Visitar →
AOL Music


Este sitio brinda una lista de radios donde escuchar canciones de navidad gratis.
Visitar →
Espero que hayas disfrutado de esta lista de sitios donde encontrar canciones de navidad.
Feliz Navidad