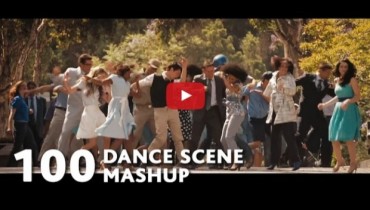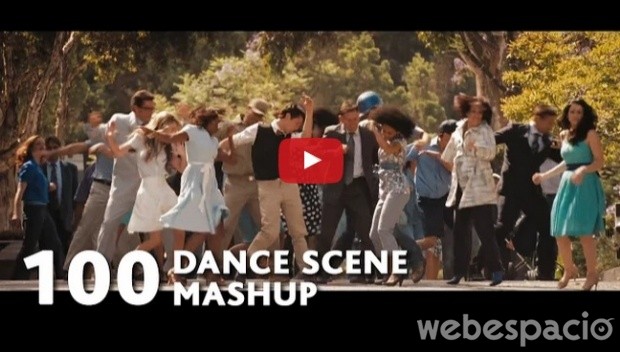 YOUTUBE
100 escenas del cine en un mismo vídeo al ritmo de Uptown Funk de Bruno Mars
Actualizado el 20 de septiembre del 2015
No hay duda de que un cantante muy querido y popular en la industria musical es Bruno Mars, que con su carisma y talento se ha convertido en un ídolo de la música. Y es que el ritmo y las letras de sus canciones nos dan ganas de corearlas y bailarlas al mismo tiempo.
El sitio What's the MashUp no es ajeno al fenómeno musical impuesto por el célebre cantante, y ha realizado un video en el que se pueden apreciar 100 escenas de películas de diferentes  directores, países y géneros en la que se pueden observar que sus protagonistas bailan al ritmo de la popular canción Uptown Funk , interpretada por Mars y el DJ Mark Ronson.
100 películas al ritmo pegajoso de Bruno Mars
Sin duda alguna quedarás sorprendido de lo que estos creadores han podido hacer. La sincronización entre video y audio ha sido un éxito rotundo.
Entre las escenas que puedes ver están las clásicas como Grease, Full Monty, The Mask, Mary Poppins, Volver al Futuro, Hitch, Big, American Pier, El Artista, Betlejuice, Mary Poppins, entre otras más.
Y si hablamos de personajes de película y música, tampoco te puede perder este video, que recrea situaciones de protagonistas de icónicas películas en las que todos coinciden en una discoteca. Verás como se desarrollan estas escenas acompañadas con el ritmo de la época. ¡Imperdible!