Días atrás celebrábamos que Facebook uniera fuerzas con GLAAD paran prevenir los mensajes homófobos en la popular red social, esta vez la alianza de organizaciones crece para conformar una amplia «red de apoyo» a adolescentes LGTB ( lesbianas, gay, bisexuales y transexuales).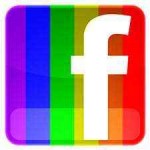 La alianza la conforman organizaciones como MTV Thin Line; GLAAD; Human Rights Campaign; Trevor Project; Gay, Lesbian and Straight Education Network (GLSEN) ; y Parents, Families & Friends of Lesbians and Gays (PFLAG).
El proyecto tiene como objetivo abordar los problemas que afectan a la comunidad LGTB en el mundo online. Los adolescentes LGBT y a sus padres encontrarán información, recursos y apoyo para combatir el acoso cibernético. Trabajar en la prevención es el compromiso de Facebook, declaran en su blog sobre seguridad, Facebook Safety:
Pero no se trata sólo de quitar el contenido malo, se trata también de la prevención. Creemos que educar a la gente sobre el impacto duradero y perjudicial de las declaraciones de odio es una responsabilidad compartida.
IMAGEN: Mashable.com
Si deseas leer más artículos parecidos a Facebook crea red de apoyo para comunidad LGTB, te recomendamos que visites nuestra categoría de Facebook.