TECNOLOGíA
Electronic Arts compró la empresa que comercializa los juegos Angry Birds y Cut The Rose
Actualizado el 28 de mayo del 2015
La empresa Electrónic Arts (EA) compró la empresa británica Chillingo, una compañía que comercializa los juegos más exitosos en Apple "Angry Birds" y "Cut The Rose".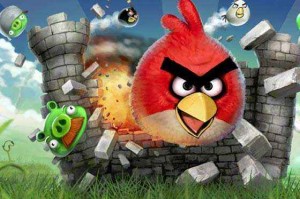 Con la compra, Electrónic Arts afianza su mercado de aplicaciones y consolida su posición líder en el mercado de aplicaciones de juegos para el iPhone y el iPadde Apple.
Chillingo, es una compañía especialista en juegos para teléfonos móviles, en su haber tienen a "Angry Birds" y "Cut The Rose", aplicaciones más exitosas en Apple que figuran en los primeros puestos en la tienda de AppStore.
Electronic Arts realizó la adquisición de Chillingo por debajo de los 20 millones de dólares, según informó Los Angeles Times.