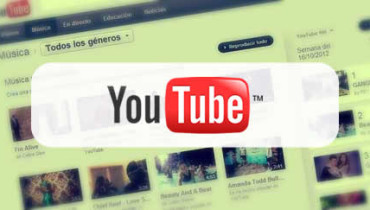 TECNOLOGíA
Descubre los 15 videoclips de música más vistos en YouTube!
Actualizado el 03 de junio del 2015
Bueno, todos alguna vez hemos visto lo vídeos musicales de nuestros artistas preferidos. Claro que los videos más vistos en YouTube no necesariamente son los que más nos gustan, pero por algo son los videoclips con más visitas en esta plataforma exclusiva de videos.
Y ya que YouTube nos ha sorprendido con sus nuevas funcionalidades como Cards, esta vez te traeremos una selección de los vídeos más vistos aquí en YouTube. Los puedes ver aquí mismo sin necesidad de salir de esta página!
Y también puedes ver el ránking de las canciones con más descarga en iTunes, haz una comparación y descubre el poder de la música!
Top 15 de vídeos más vistos!
1. Justin Bieber – Baby

2. Lady Gaga – Bad Romance

3. Shakira – Waka Waka

4. Eminen Ft Rihanna – Love that way you lie

5. Eminen – Not Afraid

6. Miley Cyrus – Party in the U.S.A.

7. Justin Bieber ft Jaden Smith – Never Say Never

8. Jennifer López ft Pitbull – On The Floor

9. Katy Perry – Firework
10. Pitbull –  I know want to me
11. Rihanna ft Drake – What's my name?
12. Bruno Mars – Grenade
13. Justin Bieber ft Usher –  Somebody to Love
14. Rihanna – Rude Boy
15. Don Omar ft Lucenzo – Danza Kuduro 
¿Qué esperas para ver estos vídeos? Comienza ya, que las visitas están aumentando cada vez más, la próxima edición de este artículo tendrá más datos renovados con las estadísticas de los que están viendo estos vídeos en este momento y así comiencen a aumentar el número de visitas!